Joe Spina: A Small-Time Investor Who Owns More Real Estate Than You Think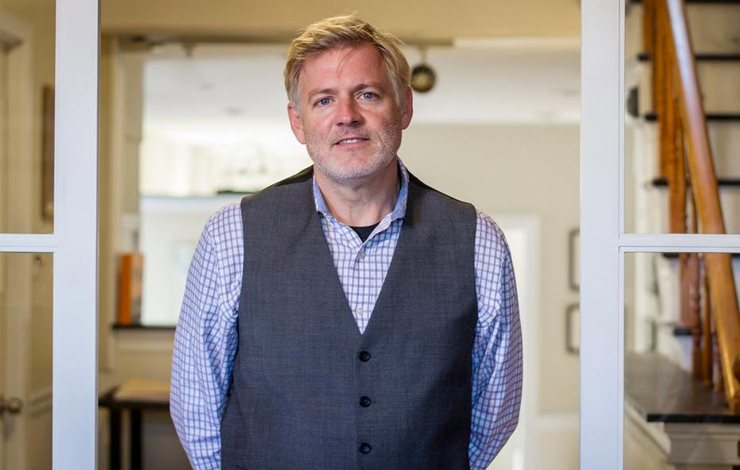 Real estate investors have their own strategies that they stick to, especially if they are successful, and Joe Spina is no different.
A certified public accountant, Spina fell into real estate nearly 20 years ago after doing a client's taxes and being surprised at his finances. "I thought Fred wasn't smart enough to make this much money," Spina recalled. Fred's secret was he invested in real estate and that's all Spina needed to hear. That was in 2000 and started Spina's foray into real estate investment, flipping properties and his business from there. The Joe Spina Real Estate Co. recently wrapped up the purchase of its 358th property in Philadelphia.
While those who make big real estate deals garner most of the headlines, Spina represents the common investor. They may be your neighbor next door and are often patient and prolific accumulators of real estate. They have a specific property type they like to acquire, a set way they prefer to buy it. Typically they target a geographic area they either know intimately or get to know.
Investors such as Spina also rarely stray from their strategy because of the one, two, three times they have veered from it, it has backfired. These investors are small by comparison with public real estate investment trusts or funds that leverage pension and endowment money to buy real estate or developers backed by those funds. The Spinas of the real estate world are quietly amassing large swaths of real estate and accumulating wealth along the way. By Spina's accounting, he has so far assembled a portfolio he estimated is valued in excess of $60 million though that figure couldn't be verified.
While the financial rewards are one thing, it's the hunt for the next "good" deal that motivates Spina and those like him.
Most of the properties Spina buys are small with a residential component on the upper floors and some may have retail on the bottom though he isn't opposed to buying bigger parcels and buildings. He likes to buy or assemble in clusters along blocks, building a critical mass. Once a property is bought, Spina fixes it up and rents it out.
Most of the properties Spina has bought over the years have been in the 19130 ZIP code, which is the Fairmount section of the city where he maintains his office not far from Eastern State Penitentiary. While that has been Spina's sweet spot over the years, he's moving on. "You can't get any good deals in this neighborhood any more," he said.
As a result, Spina has turned his focus to 19121, which is a "big ZIP code," he said. That's the Strawberry Mansion area of Philadelphia, adjacent to Fairmount and the direction Spina sees revitalization spreading. He also buys in Kensington but just along a "certain corridor" and other areas of the city, but 19121 is his primary focus.